SocietalSystem ( StS )
Humanity's New Operating Complex


www.societalsystem.com
StS Sector Ideology Legislation
Horizontal Navigation Page

Sector Ideology Legislation,

World Geo-Territories
250-Years Revision
Global-Local Legislation
250-Years Revision Global-Local Legislation.
Horizontal Navigation Page

250-Years Revision Global-Local Legislation,
Same Site for

250+ World Geo-Territories
Technology, used today, from 200 years ago, would be in most cases yotally unuable.
Legislation however, defining the whole of our society and individual lives, stems from more tha 200 year.
In reasoning, wording, deliberating, defining and handling.
Code Napoleon, etc.
The COVID sagas worldwide, and so many other sagas have definitively revealed
that a very different legisletion system has to be conceived and applied, over its whole trajact.
Tasks include:
* Simplifying legislation language

* Cleaning its content from the many bias and aberrations,
including in most constitutions and international treaties.

* Editing Official Legislation Documents in Modulable format
General Site StS-Transcription Open Documents
( Site to be updated and corrected )
Horizontal Navigation Page

StS-Transcription Open Documents

, World Geo-Territories
See also
StS Sector Ideology Legislation
Horizontal Navigation Page

Sector Ideology Legislation,

World Geo-Territories
General Site Societal Systemic Legislation Crowd-Plan 2031-2030
Horizontal Navigation Page

Geo-Societal Systemic Legislation

, World Geo-Territories
General Site Official Rules and Legislation Overturns
Horizontal Navigation Page

Official Rules and Legislation Overturns

, World Geo-Territories
----------------------------------------------------------------------------------------------------------------------------------
250-Years Revision Global-Local Legislation

Study Learning Training Coaching

Syllabus
250-Years Revision Global-Local Legislation

World Societal Workshops Program
Training Program

250-Years Revision Global-Local Legislation
SiteMap

250-Years Revision Global-Local Legislation
Key-Diagram

250-Years Revision Global-Local Legislation
SocietalSystem FindEngine

250-Years Revision Global-Local Legislation
Horizontal Navigation Pages

250-Years Revision Global-Local Legislation
Blank Document Models

250-Years Revision Global-Local Legislation
SocietalSystem Documents Flow

250-Years Revision Global-Local Legislation
Related SocietalSystem-Sites

250-Years Revision Global-Local Legislation
Key-Terms

250-Years Revision Global-Local Legislation
Key-Checklists

250-Years Revision Global-Local Legislation
SocietalSystem Spheres-Flow Applications

250-Years Revision Global-Local Legislation
Societal Sectors Applications

250-Years Revision Global-Local Legislation
Disciplines Applications

250-Years Revision Global-Local Legislation
Geo-Territorial Applications

250-Years Revision Global-Local Legislation
Societal Entities Applications

250-Years Revision Global-Local Legislation
Promo Cards

250-Years Revision Global-Local Legislation
Promo Posters

250-Years Revision Global-Local Legislation



3-fold Flyers

250-Years Revision Global-Local Legislation
Promo Video

250-Years Revision Global-Local Legislation
Expositions

250-Years Revision Global-Local Legislation
Excursions

250-Years Revision Global-Local Legislation
Intro-Promo Slideshow

250-Years Revision Global-Local Legislation
Synoptic Triptych Set

250-Years Revision Global-Local Legislation
Key-References

250-Years Revision Global-Local Legislation
Quotations

250-Years Revision Global-Local Legislation

Holistic Thinking Applications 250-Years Revision Global-Local Legislation
Key-Survey

250-Years Revision Global-Local Legislation
Societal Top-Indicators DashBoard

250-Years Revision Global-Local Legislation
Societal e-Transition 2025 Proposals and Projects

250-Years Revision Global-Local Legislation
SocietalSystem-Tasks List

250-Years Revision Global-Local Legislation
Global Supervisor

250-Years Revision Global-Local Legislation
SocietalSystem Operating Features

250-Years Revision Global-Local Legislation
SocietalSystem-Packages Products Services Events

250-Years Revision Global-Local Legislation
SocietalSystem Associates and Partners

250-Years Revision Global-Local Legislation
SocietalSystem Crowd-Research and Construction Program

250-Years Revision Global-Local Legislation

Date: 16.02.2021

URL

:

http://www.societalsystem.com/plexg/



Contact

:
contact@societalsystem.com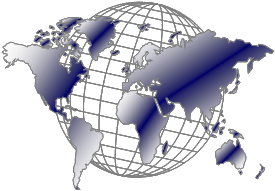 SocietalSystem ( StS )
www.societalsystem.com
contact@societalsystem.com